I used to have a liking towards doughnuts since I was young. When I was younger, I preferred doughnuts coated with sugar,or known as 'Snowy Doughnut', the most basic doughnut. (I keep spelling "doughnut" as "dougnut"... duh) And they are plain and simple, unlike nowadays, doughnuts come in assorted shapes, sizes and flavours.
Snowy Doughnut

Quite nice actually=)
Then, when I found out about Dunkin' Donuts, I began to have a liking towards their doughnuts. But then, I don't have a very strong yearning for it though.
I had not been craving for doughnuts, or donuts for over a decade......until I found out about
.....
..
.
.
.
.
.
BIG APPLE DONUTS!!!
They serve really very very very delicious doughnuts! All sorts of flavours you can find here. Ranging from durian, pink panther, alien, peanuts, green apple, mango tango, oreo, American almond, green tea, etc etc. Plus they have very nice colours. :) SEE :
the assorted flavours (sorry, the wordings are not clear)
And my sis's friend bought a dozen of doughnuts for me!
Yay~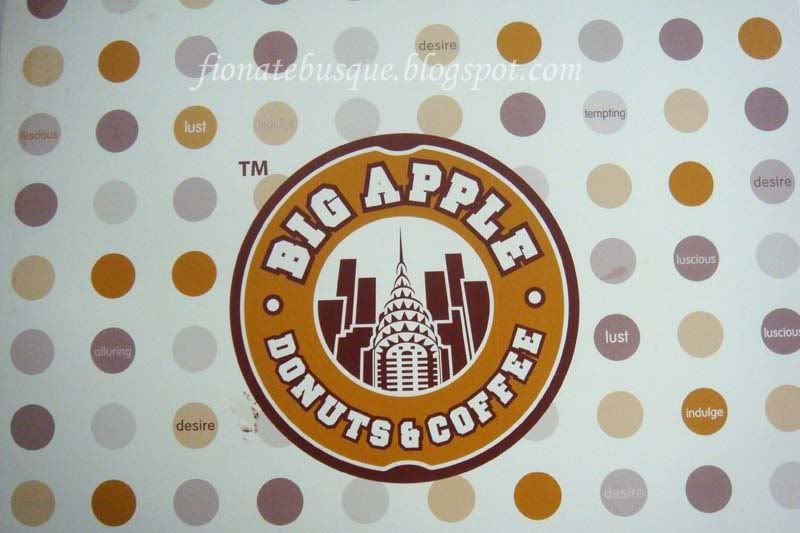 oh, now I notice choc stain on the box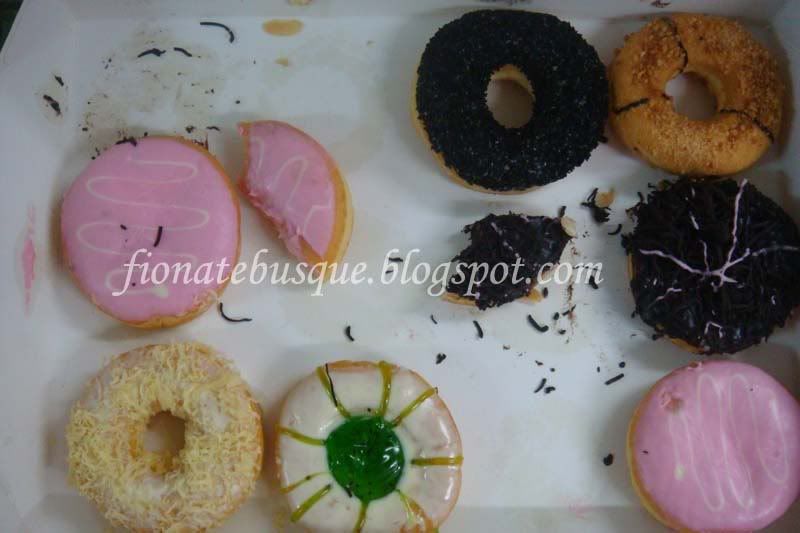 Sigh, when I just left it there,and went out, and I promised myself not to eat, so that I can take a perfect pic of all the 12 doughnuts. But, when I returned, devastated to see my doughnuts had become like that already. >.<
Nah, nah! My favourite
PINK PANTHER!

Gosh, it's really so nice you know! (Although the pic does not appear to be soooo nice, I'm not a good photographer mar.) Coated with sweet strawberry flavour, and inside still hidden strawberry cream!

Haha.

I ate three at one go! Damn nice!

You people should try it!

And their Alien also very nice. Coated with chocolate and with choc inside some more. *Whoa*
So, you guys should really make the effort to try BIG APPLE DONUTS! haha.
I'M CRAZY FOR IT BAYBEHHH!
But still, I love our good ol' donuts topped with sugar=).

fiona :)