yeah, I'm back from my school's Interact Club trip to Genting Highlands and KL for 3 days 2 nights. I can't remember the last time I went up to Genting, but it's still so nice as ever.
haha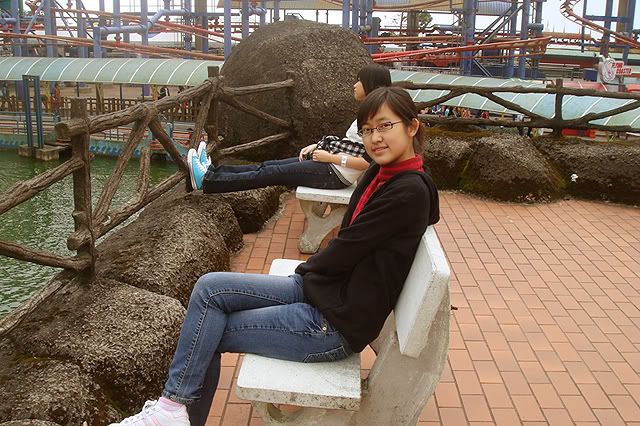 other pics at my friendster, click
here
if you want to see!
nothing much to say.
now back to BP
I'm now in a battle. A battle against BOREDOM!!
argh -.-
sigh
***
Christmas is coming!! Awww, can't wait for it to come! My Firefox too can't wait for christmas to come!
See, it has changed its old boring dull skin to christmas skin...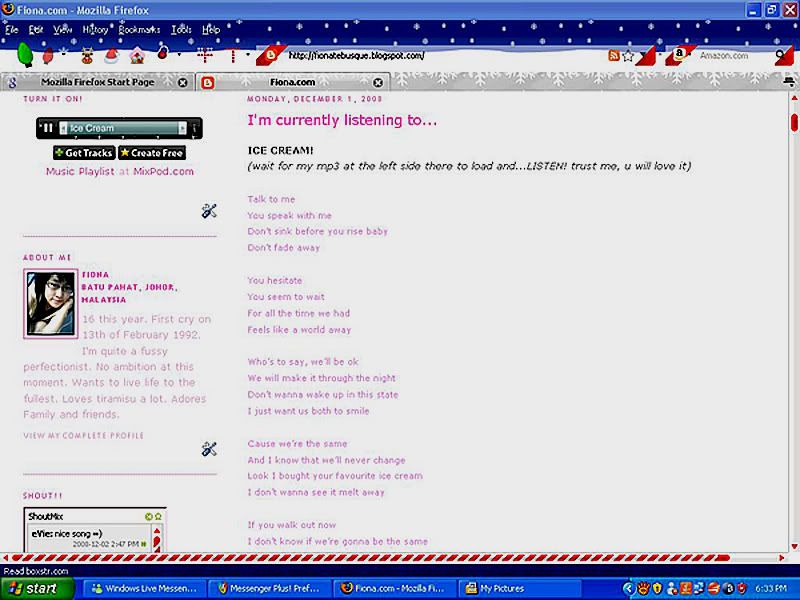 I love the snowflakes on top and the white and red stripes down there =)

That's all for today. I'm going to catch twilight tomorrow...no rain pleaseeee (:

Lastly, deepest condolences & takziah to all landslide victims and victims' family.
:(

♥live as you were to die tomorrow♥