Hey Convent Girls,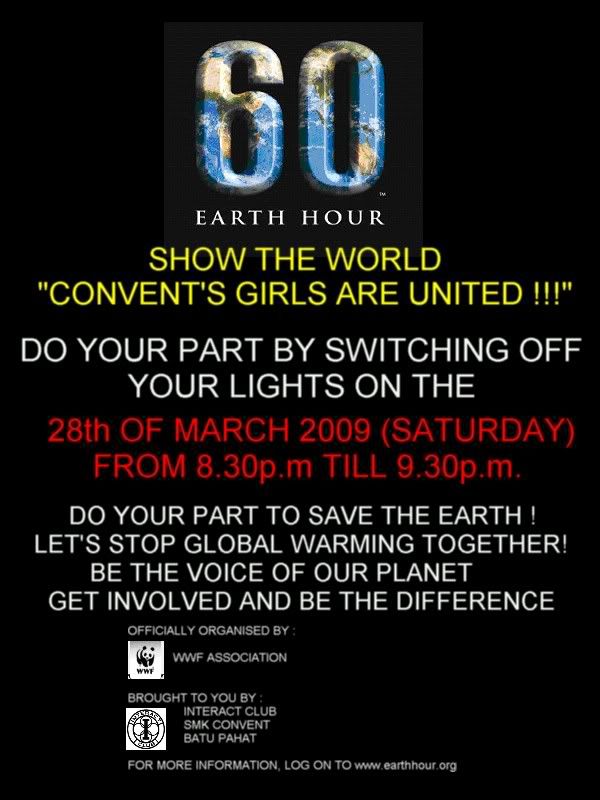 Of course. This is not just for us Convent Girls only.

Everybahdee
..
Let's do our part to

save

this planet as custodians of the

Earth

!!
Remember to switch off your lights this Saturday night. 28th of march 2009.
8.30pm to 9.30pm
I'm switching off my lights. I hope you too!
We love our Mother Earth, don't we?
Remember. switch off your lightss!!
*XOXO*