2009 is coming to an end. My resolution for 2009? Let's see if I had realised them.
be less absent-minded by concentrating more

[CHECK]

I still lost a few of my books, forgot my assignments, forgot piano lessons and the latest one my wallet. But still I've improved!! so considered success. Check!



lessen last minute work

[FAILED]

I'm sorry but I had always succumbed to procrastination *slaps self



lose weight!!

[FAILED]

I'm used to failing this resolution so nehmind *roll eyes



never be late to school

[FAILED]

My mummy lor

.

Sorry lah I know this excuse very lame thank you



SO!! I realised only ONE of my resolutions. HAHAHAHA at least one :D oh what the. *smacks forehead*
Now let's have a trip down my 2009.
January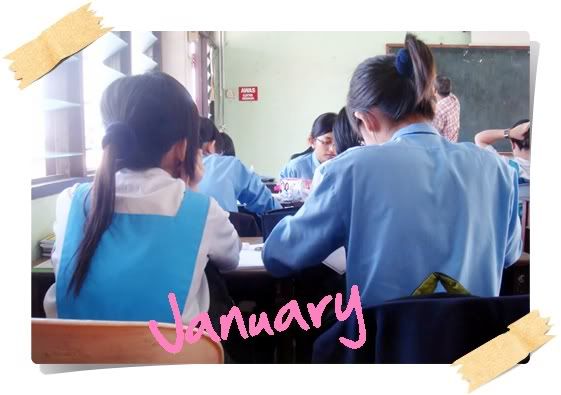 January had been a hectic one. The end of my so-called 'honeymoon year', sports practice (which I really hate. I donwan to get tanned!!), homeworks, homeworks and homeworks. January, well not to forget....
CNY!!!!!!!

February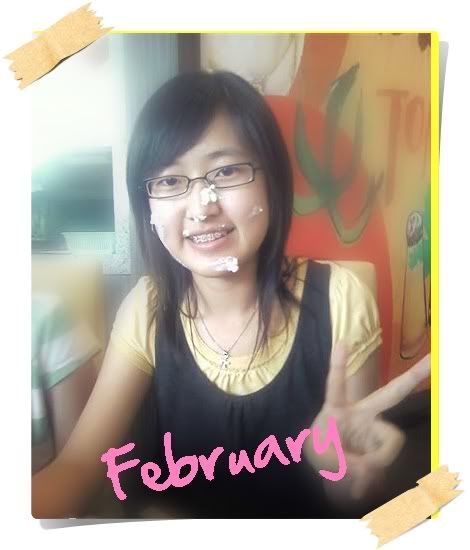 This picha is so stupid. February 13! The day I turned 17 hahaaaaas. I hope I can remain 17 for as long as I want can or not! Sigh. In another two months time I'm turning 18
omg
I thought I just celebrated my seventeenth birthday yesterday? As I get older I think I don't like celebrating birthdays anymore.
Early February was all about sports, sports and SPORTS!! School sports have never been a hassle to me because I never bothered to take part and always tried my very best to think of excuses to skip sports practice. hahahahaha. But! not the puteri lilin this year anymore. *cough*
Since I was
accidentally
made the Red House Captain, I had to do a good job, hmm did I? But at least I tried my best lah. hehehe Anyway a truly great experience!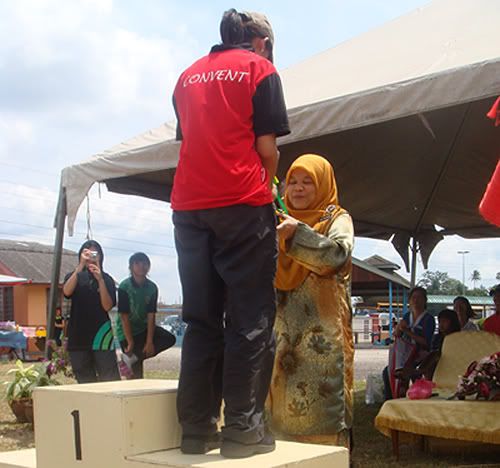 Aww, I kinda miss those days!!
March
March was my Emo Month!! Debate, even talking about it I feel sad. Ok lah not really another great experience! I really do miss those days lor =) Sighs.
April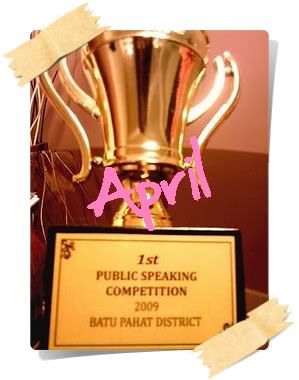 Well, needless to say, a very happy month! hahahaha =D =D
Talking about all these debates and public speaking, I suddenly miss...Miss Rani. Hahahaha
May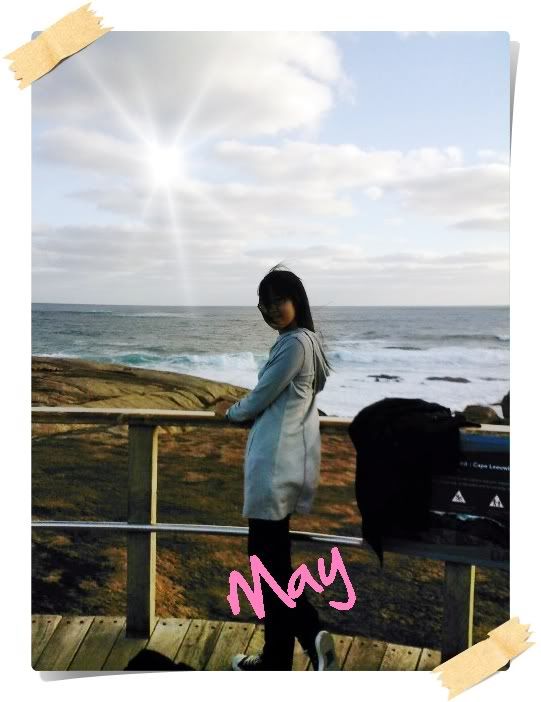 Early May, I went to
Perth
heavy-heartedly
.
I was really worried for my coming mid-year examination that time.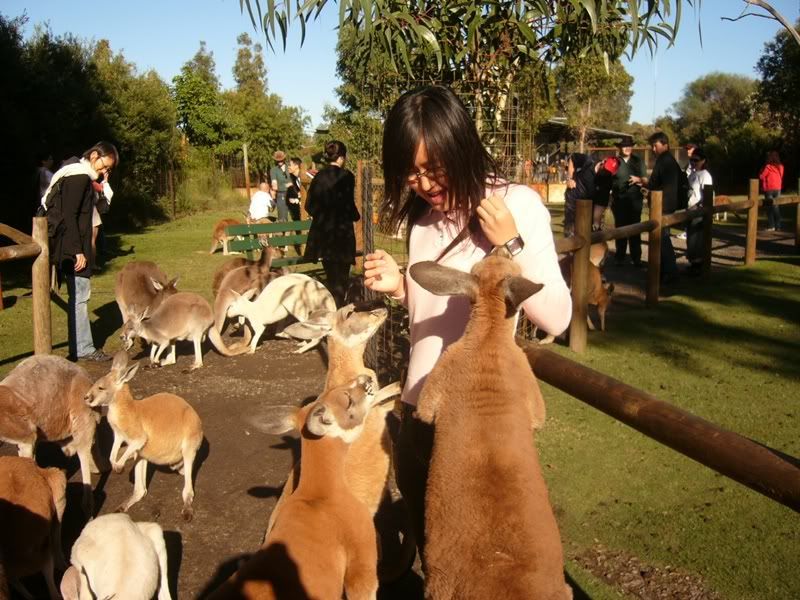 When I was having fun there, I
forgot

everything
thou :) :) :)
June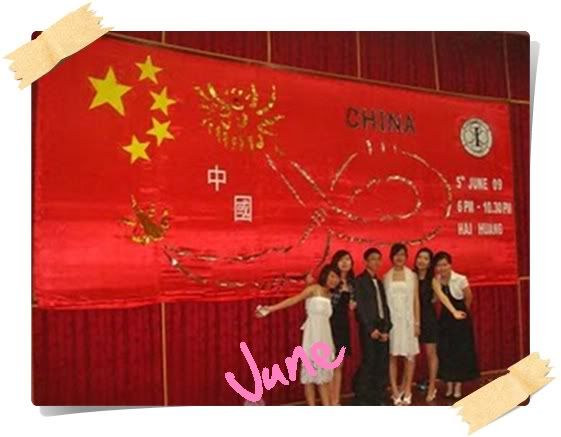 IU Night. Hmmm last activity of my years in Interact Council :)
July
Nothing much this month, all about tests and homeworks and school. Nothing significant this month I think, hmmmmmmm so skip!
August
I got my driving license! Hahaha and drove around batu pahat with LJ and WL. *very very jakun :(
Oh and H1N1 flu peak month.
(Do you realize my happenings in each month are getting shorter and shorter? Sorry la, getting lazier as I go further down haahaha!)
September
SPM TRIALS!!!!!!!!!!!!!! Everyday it was all about...
study
study
study
and
stardi
October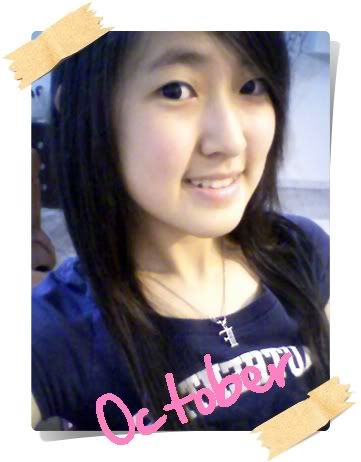 Ugly betty title stripped off after
four years
!!! omg :) :) :)
November
IN THE REAL BATTLE -
SPM
Very tensed and all!
December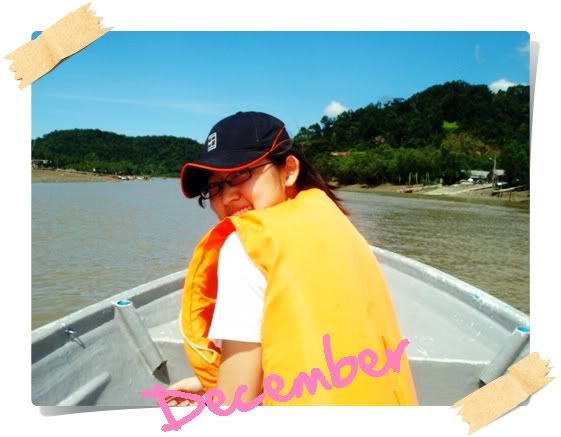 The start of my
hmm kinda
long break!!
Had fun in Kuching, Sarawak with Sister and Han Nee :) :) :)
And too busy finding for a job.
Overall, 2009 had been a colourful one and shall be one of my memorable ones as I ended my Secondary School years.
So friends, that was my 2009! How was yours?
=)
♥something extraordinary by someone ordinary♥