Since i'm asked to update my blog, so I shall do it.
1.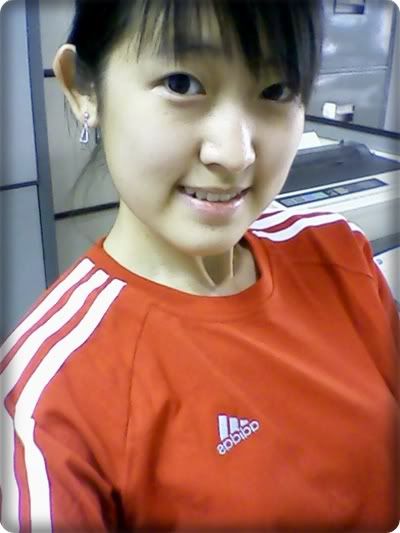 went for badminton with friends. but sorry la, only have camwhore picha. lol.
And seriously, my stamina is really damn poor :( I played with Wi Lian's mom, and I realised I gave up much faster than her, and everybody else too. And the next day of badminton, I have bruises on my wrist, pain on neck, legs and wrists.
boohoo!


O sigh
. I seriously need more exercise. Climbing up those not more than 20 steps staircase can leave me panting there. Well. I need more exercise. I NEED. MORE. EXERCISE. I've been reminding myself that for the hundredth time. But, I always don do it. Young people! Sigh.
2.
Er...
Eh, Idk what else to write ady! Cuz I've been doing nothing significant lately. Lol, mostly shopping, movies, wahjong on viwawa, real mahjong...ah. Something like that. So lor. I dunno how to write each and every those random activity down!
3.
Another 2 days and SPM RESULTS WILL BE RELEASED!!!!! k this I shall leave it to the next post.
k that's all. byebye.