I've disappeared for quite a time, hehe=p but this is not the first time, i KNOW. *ahem*
Well, our installation finally endsssss!!! BUT FELLOWSHIP CONTINUES=D
Our installation this year carries the theme :
"
Break The Ice - Together We Make A Difference
"
INSTALLATION NIGHT!! What do you and I neeeed MOST?!
PIXXXX!!! xD
OUTGOING Board of Directors 2007/2008
SEE, my always- stuck-out-in-the-middle head>.<
INCOMING Board of Directors 2008/2009
FINALLLY, I CAN stand proudly in front!! xD
(how come I can't see the Sec and the two funding directors?!hmmp)
President Ngan Seng Lim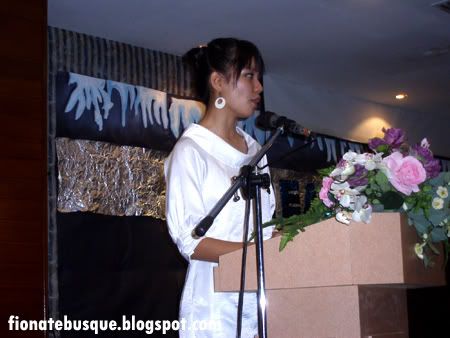 OUTGOING President, Int.Joanne Ng
I think she was gorgeous~=D
INCOMING President, Int. Fiona Liang
*ahem* hahahhaa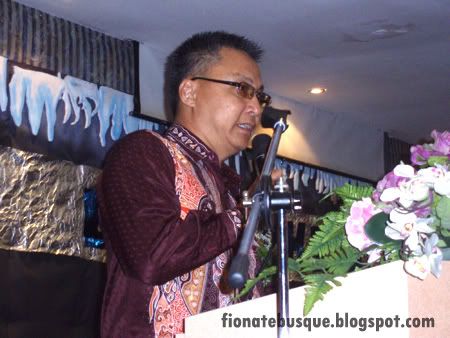 Assistant Governor, PP Foo Kok Hing
I'm appointed as the Deputy President of Interact Council by AG Foo! =DD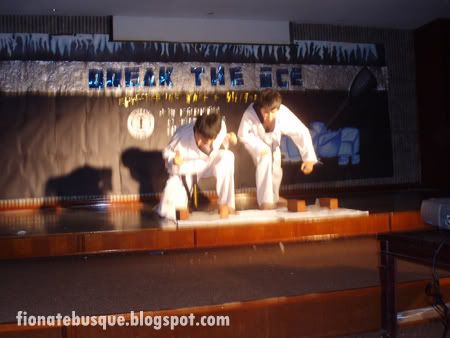 Opening show-Breaking the ice =D
Overall, it was a success, well at least in others' opinions=). Here, I would like to specially thanks a few people. First of ALL, I would like to express my heartfelt appreciation to my MUM! =DD
"Thanks for driving me here and there, from shop lots to shop lots, from dancing studios to hair saloon to summit to etc etc etc!!, and for supporting me all this while, haha. Thanks a lot!!muahhhhssssss<3"
Secondly, my DAD! "Thankss for helping to carry the 100 chairs and cleaning up after the install, haahha! and for ur sponsorship too!! =DDD.MUAHHHSSSS!"
Then then, to the outgoing B.O.D as well as incoming "THANK YOU! Without you people, this installation will never ever be a success! hugssss!"
I'm reallly SAD=( cos I've got no time to take pix with my friendssssssssss and most importantly, MYSELF ..HEHEHHE XD
NEWAYS, managed to camwhore one : xD
THE ONE AND ONLY=DD
fiona :)