Hello hello.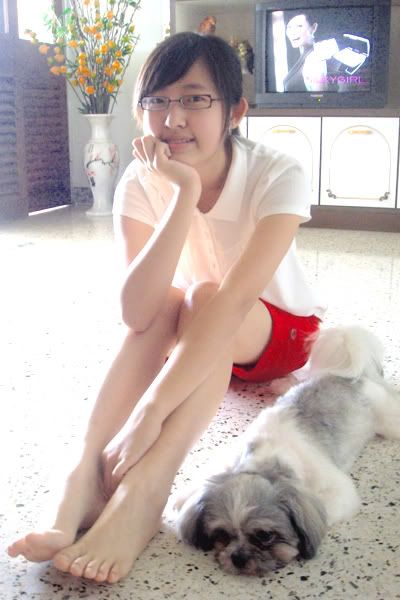 Fiona | Lion
HAPPY CHINESE NEW YEAR
, people!!
Introduction pic. hahahah..
I don't know what's his solemn face for, but i guess he's not happy with his new fur-cut. Lion, blame the vet, not me okayy, hahah..smile lah. c'mon, CHEEESEEE:D
Hey, how's your cny getting on? For me, still pretty fun so far. But after today I think I will start complaining again, my boredom during CNY. Almost all relatives I had met and had received ang pows from them, so no angpows anymore, got lah, from parents' friends, but at a rate of 0.5 angpows day-1. :(
Let me
ceritakan
a bit bout' my cny :)
First, let's see what I had for reunion dinner during Chinese new year's eve.
A close-up pic of the
golden prawns
. I don't like prawns but these, their shimmering bodies caught my attention.
hahaha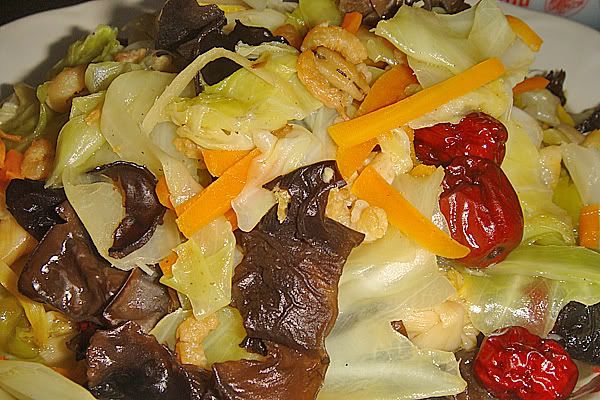 This is cabbages with
ang chor
(in hokkien)
hong zhao
(in mandarin)
I like this dish. Vege is good for body! hahaha...
Overall, we had 8 dishes for reunion dinner! 8 symbolizes prosperity..I don't have to say you all also know lah. hehee.
Looks appetizing enough?
Ho Chiak!
(delicious in hokkien)
All dishes in small amount cuz' we're a small family! hahah..
DESERT TIME!
Tien Tang
I drank three bowls of this cuz' i heard my mum said this is good for our complexion!
hee hee.
***
I tell you what, I'm really growing fat. Today, my relatives all came to my house, and we had a small party. We had KFC!! yhuhu~ it was such a longgggggg time since I had
Kay-Aff-See
.
Finger Lickin' Good!
Had 2 drumsticks and one breast meat and half packet of large french fries. And one plate of mihun.
Then dinner had chicken rice. (oh gosh, chicken again...)
Then 7.30pm went to watch 'The Wedding Game' at BPMall. After movie, had supper at Pizza Hut. 1/2 plate of spaghetti, one bowl of mushroom soup, pepsi, and 1 piece of pizza. It may be not much for some big-eaters out there, but these are just a bit too much for me.
Then back home, now, I'm typing here. Sitting...lazy-ing my time away. Imagine how much fats have accumulated in my tummy.
OK lah, that's all. It's 1.17am now. I'm tired already.
Good night friends.